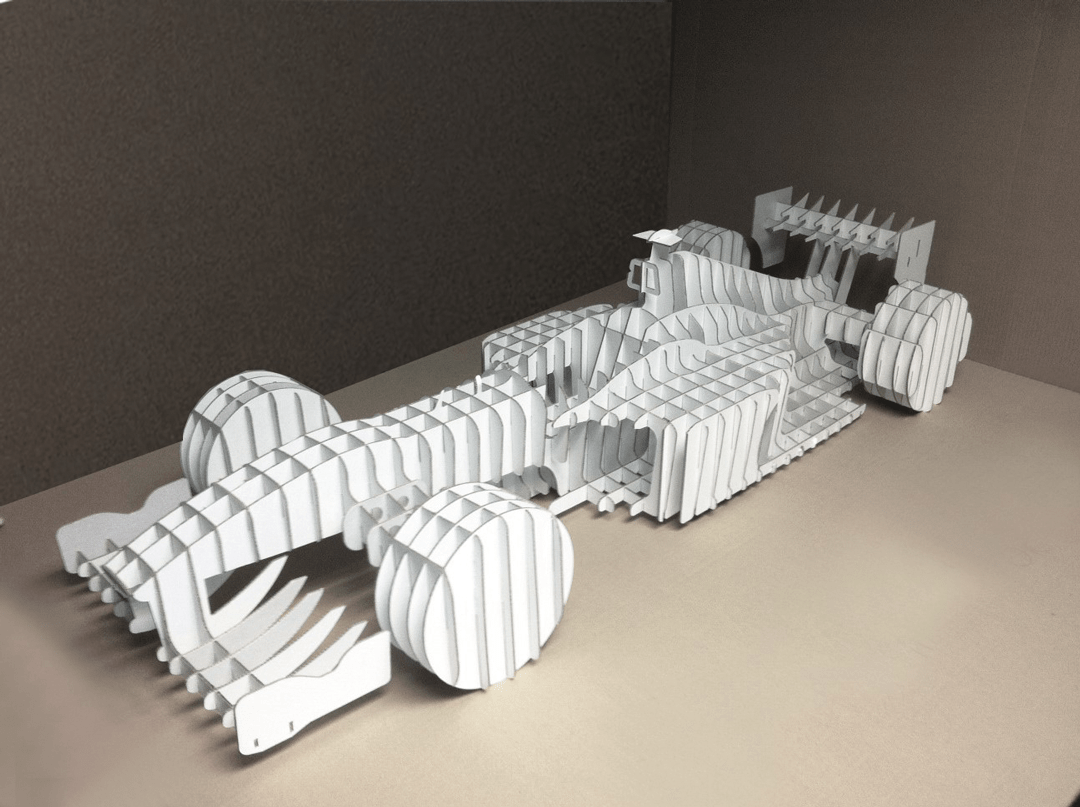 Talking to: Rostrum Design
Mark Needham and Jamie Flett, aka Rostrum Design, are bringing something new to Ireland's print sector
In Ireland, there are about 12-15 structural designers working in-house at some of the larger print firms around the country. Up until a few months ago, a dedicated agency offering this type of service didn't exist. In October 2020, Jamie Flett and Mark Needham decided the market was ready and broke away from their respective jobs to form Rostrum Design, Ireland's first independent structural design agency.
Structural design within the print industry is a niche, highly specialised service. It's an area that both Jamie and Mark are very familiar with. From 2003 to 2014, Jamie held the role of structural design manager at Print & Display. He went freelance for three years before joining McGowans as a structural designer, a role he held for a further three years. Mark began his career at Smurfit Kappa before moving on to print houses like Horizon and McGowans, where he met Jamie. The pair made the decision to step away from McGowans separately, with the idea of collaboration only surfacing once they had both left.
Rostrum is a point of sale engineering company that specifically designs white sample prototypes for the temporary POP market. The agency's work encompasses everything from the smallest counter display to the largest of theatre or Expo displays. Secondary services include print procurement, project management and working with various other composite materials and electronics to enhance POP displays. Between them, Mark and Jamie have over 40 plus years of experience in the sector and have won several awards for their work, including multiple POPAI awards, FMBE awards and a Smurfit European award for design and innovation. "As far as we know, we're the only structural design agency in Ireland and the UK. We have both worked as structural designers in the larger print houses so we know how the process goes. If an FMCG brand, print broker or print procurement agency goes to a large print firm with a design brief, the keylines are designed by the in-house designers. Those keylines can then be difficult to transfer between printers. That creates a lack of clarity or transparency, especially for the print procurement agencies. What we are trying to do is wedge ourselves between all these FMCG brands, agencies and design houses and give them the opportunity to have greater control of their keylines by having their own independent structural designers," said Jamie.
It gives them great insight into where everyone is price-point wise. If at a later stage they want to reprint the job they can do so, as they own the keyline and can get it printed elsewhere. Clients have never been afforded this type of freedom and ownership over their designs
Having worked for so many years in the design departments of most of the large print companies, Mark and Jamie understand their strengths and limitations. "We know the processes and the daily runnings of these print houses so we can better advise the client on which company would be the best to put their project through when it comes to the production run," said Mark. For the most part, structural designers in print houses are often kept at a distance from clients. Account managers will relay the brief from the client to the designer. "We used to find that some relevant information could get misinterpreted, impacting on crucial timelines at the start. In our experience, we find that when we are present at the initial briefing, having that direct interaction with the client and being able to establish a robust brief can safe-guard tight timelines later on during production and finishing," added Jamie.
Clients that employ Rostrum Design have the freedom to send keylines out to the various print houses for quotes. "It gives them great insight into where everyone is price-point wise. If at a later stage they want to reprint the job they can do so, as they own the keyline and can get it printed elsewhere. Clients have never been afforded this type of freedom and ownership over their designs," said Jamie.
An independent structural design agency sounds like a great idea, so why hasn't it been done before? "A couple of designers have contemplated doing it over the years but the problem is there are big overheads associated with setting up an agency like this. At the moment we're working out of a modest office, but we'll need a premises and machinery over the next couple of months. It's a big leap to take but we feel very positive. When I went freelance someone approached me and said, 'we need to have an independent structural designer that we can lean on because we're always tied into the print houses the minute we go to them with a design brief'. It was then that I recognised the value in setting up a dedicated agency," said Jamie.
Rostrum Design currently gets overflow work from some of Ireland's biggest print houses. Reaction to the new business has been overwhelmingly positive. "We're seen as an extension to their own design service. If they are swamped with design briefs, they will often share the load, which usually includes the more complex and innovative work, which we love to take on." Mark says the reaction he gets from potential clients is always encouraging. "We can see when we speak to them that they get pretty excited about all the possibilities. They're all very open to it." Smaller printers like the idea of having access to independent structural designers and being able to project manage a job from start to finish.
Ambitions for the future include moving to an industrial unit with space for materials and machinery and taking on additional staff including a graphic designer. "Right now, Covid is hindering growth but once supermarkets start specifying POS units again, activity within the large print houses will ramp up. That will in turn benefit us and we expect to be very busy later this year and beyond," said Mark.