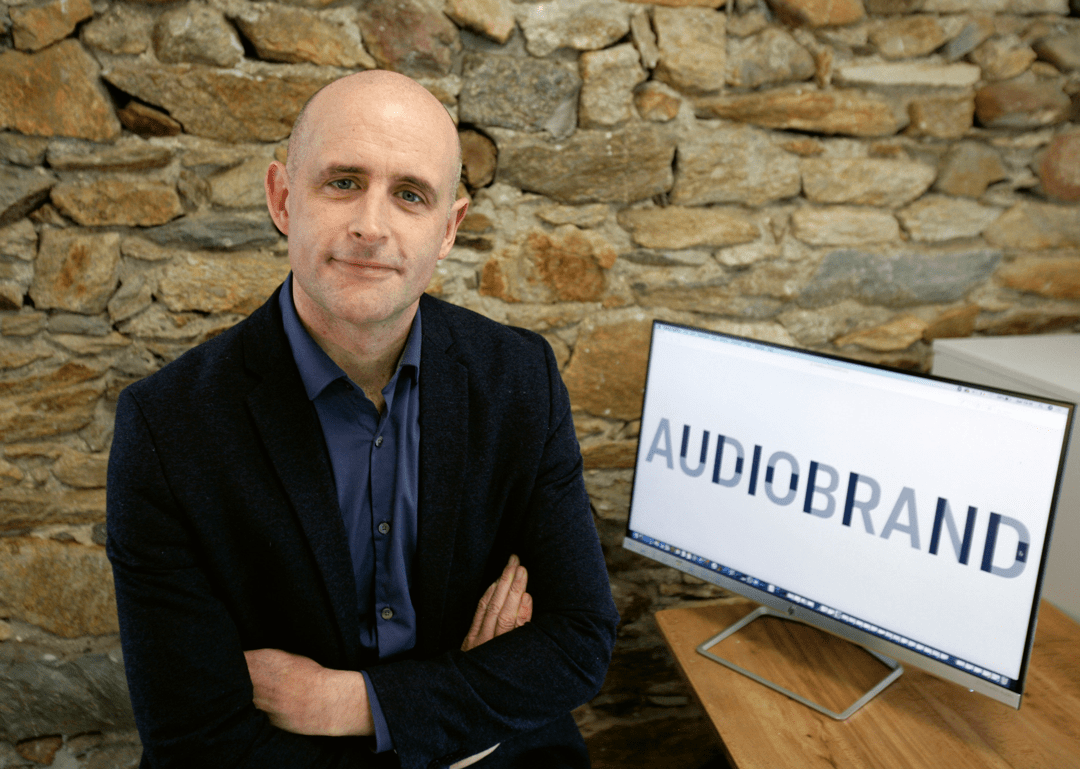 Media & Marketing : The Power of Podcasts
Daily walks have become the norm during the pandemic and for many people that has meant listening to podcasts – one of the many reasons why now is a good time for companies to consider introducing them into the marketing mix, writes Sorcha Corcoran.
As a radio producer and presenter for many years, Patrick Haughey was always fascinated by the ability of audio to connect with people in ways that the written word and video can't. But it was while working as Content Editor with Irish tech company Voxpro in 2017 that he spotted a gap in the market for a business specialising in company and branded podcasts.

On Today FM, Haughey was Senior Producer of The Last Word with Matt Cooper for 11 years and is the Founding Producer of Mario's Sunday Roast with Mario Rosenstock. In 2013, he also founded the Today FM School of Radio.

"My job at Voxpro was to oversee all of its content channels, which already included blogs and video. By that time, podcasts were starting to grow in popularity and because of my love of audio I put a case together for Voxpro to have a presence in this space," he recalls. "This was my first experience of developing a branded podcast. The process involved was quite simple and I apply it to this day." Haughey asked three simple questions: 'Who is our target audience?'; 'What would be of value to this audience and make their professional or personal lives better?; and 'What can we do as a company to provide this in a unique way?.

"Voxpro's target audience was customer relationship managers in big tech companies. We decided to interview these leaders to find out what made them tick and givethem a platform to share their insights," Haughey explains.

"A light touch is key – people don't tune into a podcast to hear how great your company is. The alignment of your brand with relevant and valuable content is so important. The interviewees on the Voxpro series were from some of the biggest tech companies in the world, such as Spotify and Google. From a listener perspective, this meant the Voxpro brand was aligned with these companies."
Look at how a podcast can help the marketing department or digital team to create additional content, such as blog posts and tweets, and whether it helps you to reach key performance indicators.
Opportunity identified
"Voxpro's Aside from achieving strong listenership and attracting the attention of the right people, it was also proving to be a good relationship builder.
"Instead of the initial conversation with potential customers being about buying Voxpro's services, it was an invitation to share their stories and expertise, which was of immense value to them. I could see the opportunity for creating podcasts for other companies and established Audiobrand in 2018 with this in mind," he says. The idea of branded podcasts was still in its infancy back then and Haughey had to put a lot of effort into educating the market about the concept and its benefits. His client base has since grown incrementally to include the likes of Dublin City University, Ibec, EY, The Happy Pear and Irish Life. To Haughey's surprise, Covid-19 turned out to be a good thing for the business.
"It quickly became apparent that a company podcast was not just seen as a discretionary marketing channel but suddenly crucial to keep connections going as even video became impossible. It became the perfect pandemic communication tool," he says. "Other forms of content require 100% attention from the reader or viewer, whereas audio can go along with a person as they get on with their day. It is so time efficient. People choose to listen to a podcast whenever they want. Listenership of podcasts generally has exploded [see panel] and I don't believe it's a flash in the pan."
Companies will generally have very well established social channels through which to promote their podcast. In SuperValu's case, it has 340,000 followers on Facebook and 117,000 on Instagram.
Marketing Magic
When it comes to promoting a podcast, companies are generally in a very advantageous position as they already have well-established channels, according to Haughey. He cites SuperValu's sponsorship of The Happy Pear Podcast, which is another good example of clever brand alignment. "Between subscribers to the Real Rewards app and its email database, SuperValu has a reach of almost 300,000 people, all of whom are potential listeners to The Happy Pear Podcast. The company can also promote the podcast in Fresh magazine, its own publication with a distribution of over 200,000 copies," he says.
"Companies will generally have very well established social channels through which to promote their podcast. In SuperValu's case, it has 340,000 followers on Facebook and 117,000 on Instagram."
Haughey likens the stage company and branded podcasts are at now to where blogs were ten years ago. "People who started blogs back then are reaping the rewards now. There is fierce competition now in the podcast space but it is still a good time for companies to get into it. Particularly if they put a lot of thought into it and are innovative, a company podcast provides the opportunity to build a really valuable audience. You could spend €100,000 on advertising or sponsorship and for a fraction of this cost you can develop a series which builds an audience which is yours and yours alone."
TOP TIPS

Patrick Haughey, Founder of Audiobrand, shares his key insights into how to make a good company podcast.

---
This Take time to plan the content Long before you press record, you have to establish what is going to make the podcast a success and be very clear about your goals with it. Spend three times more time planning than recording. Focus on the hook.
It is the same with podcasts as with radio – those first 15-20 seconds are so important to engage people. If they're not interested during that time, they're gone. Be really thorough with your edit.
You may have 40 minutes of good material, but go through it with a fine tooth comb several times and only leave the best stuff in so you really give value to the listener. Make it entertaining.
You might have a topic you want to educate a business sector in, but that doesn't mean it has to be boring. For a podcast to be interesting, the music has to be good and the presenter upbeat. Keep it snappy and keep the pace up.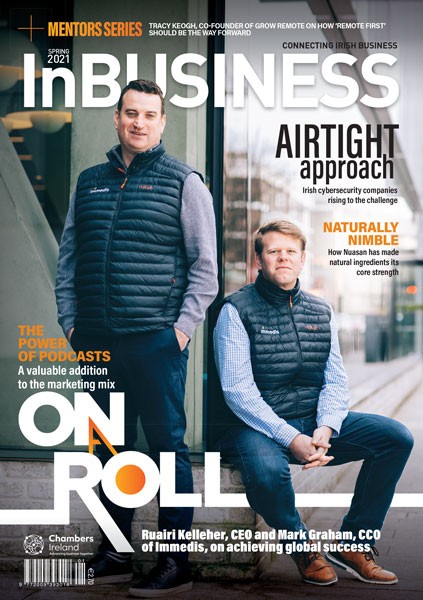 Compelling Stats
40% of Irish people listen to podcasts regularly, compared to an average of 32% across the EU (Reuters)
Irish people listened to 20 million podcasts in Q4 2020, up from 15 million in Q1 (Chartable)
In 2018, advertisers globally spent US$480m on podcasts; in 2021 they will spend US$1bn (IAB/PwC)
A total of 885,262 new podcasts were launched worldwide in 2020, almost triple the number of new offerings the year before (Chartable)
There were 2.2 million podcasts on Spotify in Q4 2020, up from more than 1.9 million in Q3. Podcast consumption hours on Spotify nearly doubled in Q4 2020 compared to Q4 2019 (Spotify)